Our Company
Known in the flower industry as "Carnation specialists", Colibri Flowers started growing cut flowers in 1987. Today we grow top quality carnations, spray carnations, Green ball and red roses in a our 65 hectares, located forty five minutes away from the Bogota airport. With thirty years of experience, we have earned a reputation of quality growers maintaining the highest social and environmental responsibility credentials in the industry.
Our Farms
Colibri Flowers grows Standard Carnations, Miniature Carnations, Green ball and red roses in three farms located in the western edge of the Savannah of Bogota.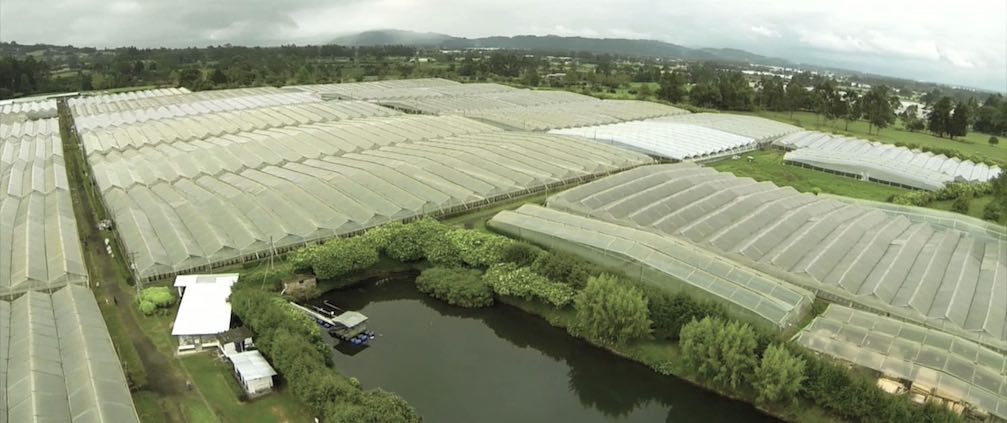 Arrayanes Farm
At "Arrayanes" we have our centralized post-harvest, packing and logistics center, as well as most of our administrative staff. In this farm we also grow spray carnations and Freedom red roses.
Corito Farm
In Corito we grow most of our standard carnations as well as the green Ball dianthus cut flowers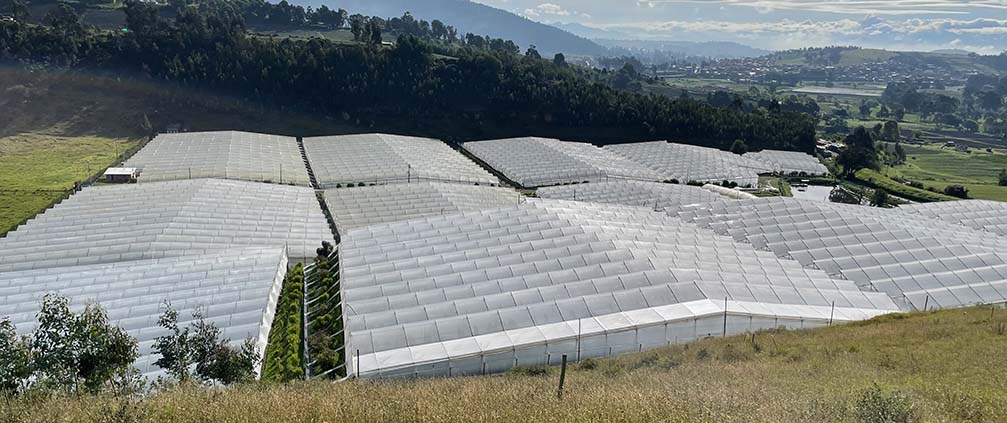 La Esmeralda Farm
Purchased in 2016, La Esmeralda is our newest farm, where we are currently expanding our standard carnations and miniature carnations plantations.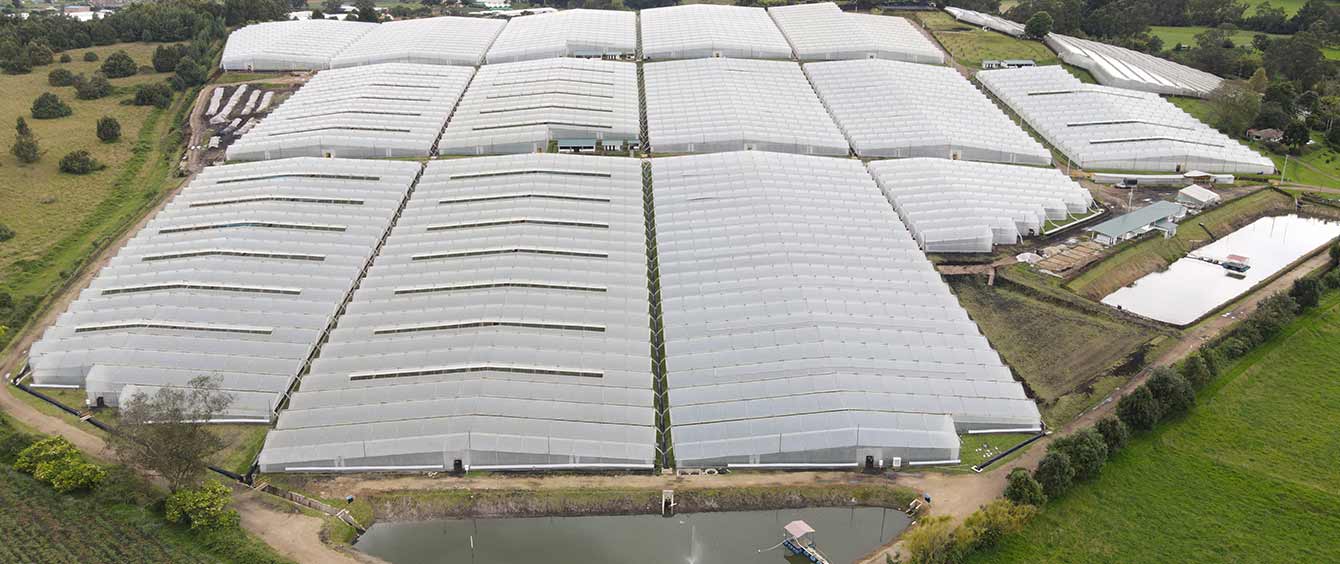 La Loma Farm
This farm will be developed between 2021 and 2022.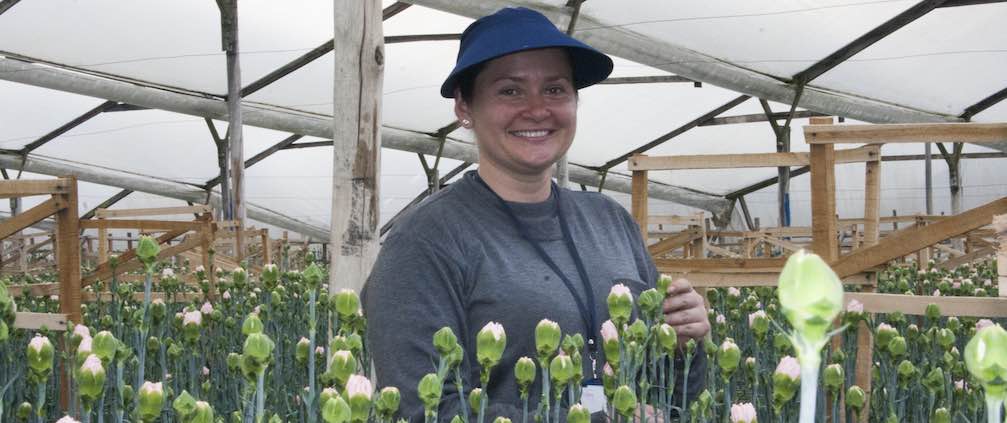 Social responsibility
With close to 900 workers, we believe that happy people means healthy and productive plants. That is why we take seriously our commitment to work in an ethical way and we are passionate about hiring and retaining the best individuals.
Environmental responsibility
Being the first fresh cut flower farm in the world to be ISO 14001 certified back in 2001, shows our permanent commitment with the environment. Over the years we have also participated in the Florverde program, Fair Trade Label, and Global Gap programs
Arrayanes' Reservoir
With a 14,000 cubic meters capacity this reservoir collects all the rain water from Arrayanes farm.
Corito's reservoir
In Corito we have two reservoirs with over 25,000 cubic meters capacity.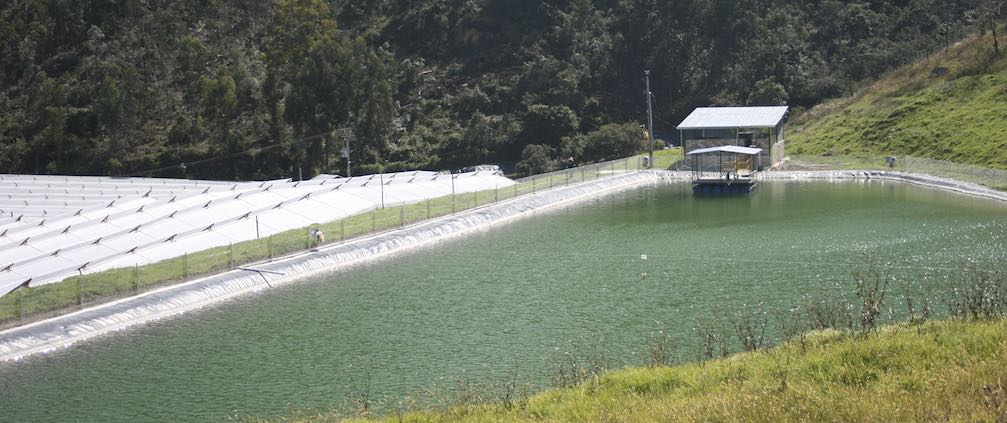 La Esmeralda's reservoirs
At La Esmeralda we have two reservoirs that can hold more than 30,000 cubic meters of rain water.
Awards
Proflora
Horti Fair
International Flower
Trade Show 2002
Winners of the 1st, 2nd and 3th prizes in the standard Carnations category and the 1st prize in the Spray Carnation category at the International Flower Trade Show. November 2002, Amsterdam, the Netherlands.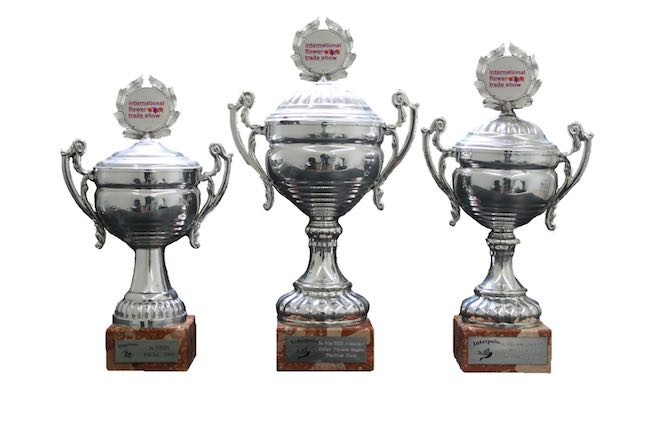 International Flower
Trade Show 2002
First Prize
Points: 9.52
Variety: Cano
Holland
Second Prize
Points: 9.47
Variety:Primero Mango
Holland
Second Prize
Points: 9.47
Variety:Primero Mango
Holland